Alex C Leary
age ~31
from Loveland, OH
Phone and address:

839 Miami Ridge Dr, Loveland, OH 45140
Alex Leary Phones & Addresses
839 Miami Ridge Dr,

Loveland, OH 45140

Saint Louis, MO
Resumes
Industry:
Information Technology And Services
Work:
Greater Cincinnati Computer Dec 2016 - May 2017
It Technician
A-One Fabric Restoration Dec 2016 - May 2017
Quality Assurance Specialist
Tippmann Group / Interstate Warehousing / Tippmann Construction Aug 2014 - Oct 2014
Shipping and Receiving Clerk
Aberdeen Heights Senior Living Sep 2012 - May 2014
Server - Food and Beverage
Education:
University of Cincinnati 2015 - 2017
Saint Louis University 2010 - 2014
Bachelors, Accounting
Skills:
Powerpoint
Microsoft Word
Microsoft Excel
Windows 7
Microsoft Office
Outlook
Teamwork
Social Media
Assisted Living
Mac Os X
Word
Customer Service
Data Analysis
Os X
Leadership
Managerial Finance
Cisco Ios
Cisco Networking
Filing
Food Industry
Janitorial Services
Cleaning
Accounting Applications
Customer Relations
Excel
Inventory Management
Certifications:
Ccent
Ccna
Amazon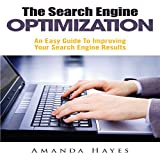 The Search Engine Optimization: An Easy Guide To Improving Your Search Engine Results
view source
---
In this audiobook, we aim to give an overview of some different aspects of SEO and provide a selection of resources for further study. SEO is not difficult but, like anything worth learning, it does take some time and application before you can start to see results. Rest assured, the results you wil...
---
Binding
Audible Audio Edition
License Records
839 Miami Rdg Dr, Loveland, OH 45140
Googleplus
Facebook
News
Classmates
Youtube
---
Get Report

for Alex C Leary from Loveland, OH, age ~31