Alison M Andrews
age ~50
from Stonington, CT
Also known as:

Alison Andrews
Alison Mar Andrews
Allison Andrews
Alison Andrews Phones & Addresses
Stonington, CT

New York, NY

Washington, DC

Jersey City, NJ

Breckenridge, CO

Vienna, VA

Cary, NC

Bethesda, MD
Work
Address:

305 Madison Ave Ste 449,

New York, NY 10165

Position:

Chief executive officer managing member

Industries:

Computer Related Services
Education
School / High School:

St. Johns University
Ranks
Licence:

New York - Currently registered
Resumes
Position:
Assistant Buyer II - Ladies Sleepwear/Intimate Apparel at Century 21 Department Stores, Assistant Buyer at Century 21 Department Stores
Location:
Greater New York City Area
Industry:
Apparel & Fashion
Work:
Century 21 Department Stores since Jun 2013
Assistant Buyer II - Ladies Sleepwear/Intimate Apparel
Century 21 Department Stores since Mar 2011
Assistant Buyer
Nordstrom Oct 2010 - Mar 2011
Wedding Stylist
Nordstrom Feb 2010 - Oct 2010
Sales Associate, Via C, Designer Department
The Doneger Group Aug 2007 - Jan 2010
Assistant Market Analyst
Education:
Fashion Institute of Technology 2005 - 2007
Bachelor of Science, Fashion Merchandising Management
Skills:
Fashion
Styling
Merchandising
Apparel
Trend
Retail
Trend Analysis
Trend Forecasting
Market Research
Location:
Greater New York City Area
Industry:
Health, Wellness and Fitness
Work:
Tri-County Auto Supply Nov 2008 - Nov 2012
Sales Representative
Education:
Institue of Massage Therapy 2012 - 2013
Licensed Massage Therapist, Massage and Bodywork
Location:
Greater New York City Area
Industry:
Computer & Network Security
Skills:
Strategic Planning
Operational Planning
Executive Management
Entrepreneurial Experience
Product Strategy
Business Intelligence
P&L Management
Web Content Management
Team Leadership
Product Management
Entrepreneurship
Security
Strategy
Identity Management
Enterprise Software
Information Security
Computer Security
CISSP
SaaS
Integration
Computer Forensics
Strategic Partnerships
Encryption
Business Development
Solution Selling
Network Security
Professional Services
Leadership
Start-ups
Vulnerability Assessment
Penetration Testing
Information Assurance
Lawyers & Attorneys
Address:
Office of The Queens County District Attorney
12501 Queens Blvd, Kew Gardens, NY 11415
7182866000 (Office)
Licenses:
New York - Currently registered 2006
Education:
St. Johns University
License Records
Issued Date:
Jun 20, 1994
Effective Date:
Jan 1, 1901
Expiration Date:
Aug 31, 2017
Amazon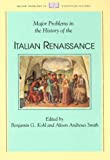 Major Problems in the History of the Italian Renaissance (Major Problems in European History)
view source
---
This collection of readings offers the best of contemporary Italian Renaissance scholarship, classic studies, and excerpts from a great variety of important primary sources in a single volume. Unique to this text is the presentation of conflicting interpretations of major issues in Renaissance histo...
---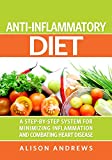 Anti-Inflammatory Diet: A Step-by-Step System for Minimizing Inflammation and Combating Heart Disease
view source
---
Here's Everything You Need To Know To Start An Anti-Inflammatory Diet Today An anti-inflammatory diet will help you minimize inflammation and combat numerous conditions including heart disease, cardiovascular disease, arthritis, Alzheimer's disease, and multiple sclerosis. Additionally, an anti-in...
---
Name / Title
Company / Classification
Phones & Addresses
Alison Andrews
Chief Executive Officer Managing Member
Vigilant LLC
Computer Related Services
305 Madison Ave Ste 449, New York, NY 10165
Us Patents
Never Out Of Reach: A System And Method For Access And Management Of Information Across A World Wide Network

view source

US Patent:

20120066339,

Mar 15, 2012

Inventors:

Alison Andrews -

Glen Cove NY,

International Classification:

G06F 15/16

US Classification:

709217

Abstract:

A system and method for accessing and managing historic, current and future information across a world wide network including but not limited to voice, data, internet, wireless and satellite technologies are disclosed. The disclosure includes a unique numerical code (UNC) permanently assigned to an individual user (Reach), the UNC associated with all the Reach's transactions on the world wide network and thereby providing a single point of access (SPA) to the world wide network. The disclosure also includes an electronic filing cabinet (EFC) with content managed by the Reach and linked to the Reach's UNC. Each EFC's content is arranged in multiple secure access levels (SAL) and includes historical, current and future information and data concerning the Reach and Reach contacts (Reachers). An EFC controller is configured to control access for Reachers as defined by the Reach to each SAL.
Collective Threat Intelligence Gathering System

view source

Inventors:

Joseph C. Magee -

Prospect Park PA,

Alison M. Andrews -

New York NY,

Mark W. Nicholson -

Colts Neck NJ,

Jonathon Lance James -

Jersey City NJ,

Henry C. Li -

New York NY,

Christopher L. Stevenson -

Westfield NJ,

Joel Lathrop -

Jersey City NJ,

International Classification:

G06F 21/00

US Classification:

726 24

Abstract:

Threat intelligence is collected from a variety of different sources. The threat intelligence information is aggregated, normalized, filtered and scored to identify threats to an information network. Threats are categorized by type, maliciousness and confidence level. Threats are reported to network administrators in a plurality of threat feeds, including for example malicious domains, malicious IP addresses, malicious e-mail addresses, malicious URLs and malicious software files.
Method, Computer Program Product, And System For Making A Deal And A Donation Across A Network

view source

Inventors:

Alison Andrews -

Glen Cove NY,

International Classification:

G06Q 30/00

US Classification:

705 2661, 705329, 705 2662, 705 2663, 705 2664, 705 267

Abstract:

The disclosure enables a buyer to beat an advertised price and make a deal and a donation via a network by specifying at least one of a product and a service desired for purchase by the buyer, calculating a price range from a real-time network search of a comparable advertised product or service and making an offer to at least one registered seller based on a graded price from the price range comprising the seller's asking price. Furthermore, the disclosure transacts a deal between the buyer and a seller and transfers a difference between the graded price and the seller's asking price to a charity or a third party of the buyer's choice. Also, a loss difference to the seller between the seller's asking price and a graded price may be donated to a charity of the seller's choosing from the seller's proceeds and a difference with the graded price.
Myspace
Youtube
Plaxo
Classmates
Googleplus
Facebook
---
Get Report

for Alison M Andrews from Stonington, CT, age ~50