Dennis S Malone
age ~82
from Cincinnati, OH
Also known as:

Dennis Malone
Scott Malone
Dscott Malone
Denny Malone
Dennis Malonejr
Phone and address:

7749 Glen Eden Ln, Cincinnati, OH 45244
5133889349
Dennis Malone Phones & Addresses
7749 Glen Eden Ln,

Cincinnati, OH 45244

• 5133889349

635 Birney Ln,

Cincinnati, OH 45230

• 5132312388

Anderson Township, OH

Antelope, CA

Worthington, OH
Work
Company:

Hamilton high school

Address:

1165 Eaton Ave,

Hamilton, OH 45013

Industries:

Elementary and Secondary Schools
Amazon
In-between People: Language and Culture Maintenance and Mother-Tongue Education in the Highlands of Papua New Guinea (SIL International Publications in Language Use and Education)
view source
---
They are the last generation to have experienced (as children) traditional life before contact with European cultures in the early 1950s and the first generation to experience the cultural change brought about by that contact -- these are 'the in-between people'. As parents, they want their children...
---
Publisher
SIL International
MCSE Windows 2000 Server Training Guide Exam 70-215 (Paperback with CD-rom) - Exam Gear, Training Guide Edition, Boot Camp Edition
view source
---
787 pages.
---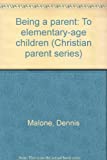 Being a parent: To elementary-age children (Christian parent series)
view source
---
Publisher
Concordia Pub. House
Real Estate Brokers
Work:
Prudential Colorado Real Estate
7204045005 (Phone)
Wikipedia

Dennis Male Carter
view source
---
Dennis Malone Carter (c. 1820 - 1881) was an Irish-American painter. Carter's birth date is variously listed as 1818, 1820, and 1827. Born in Ireland, he...
---
Resumes
Position:
Regional Sales Manager at AirCom Mechanical
Location:
Sacramento, California
Industry:
Executive Office
Work:
AirCom Mechanical - Sacramento, Northern California Area since Dec 2010
Regional Sales Manager
Dwight Carter Consulting, LLC 2001 - 2009
friend
Education:
West High School

Skills:
New Business Development
Position:
High School Principal at Cincinnati Public Schools
Location:
Cincinnati Area
Industry:
Education Management
Work:
Cincinnati Public Schools
High School Principal
Position:
Associate Engineer Nissan Technical Center NA at Nissan Motor Company
Location:
Farmington, Michigan
Work:
Nissan Motor Company - Nissan Motor Company since Apr 2009
Associate Engineer Nissan Technical Center NA
Nissan Motor Company - Nissan North America NA Apr 2007 - Apr 2009
Ergonomics testing
Nissan Motor Company - Nissan Technical Center NA Jun 2001 - Apr 2007
Packaging and layout for cockpit module design
Education:
Carrier Transicold Refrigeration 1997 - 2000
Mobile refrigeration, refrigeration, diesel mechanics Henry Ford Community College 1994 - 1996
Automotive technology, CAD, Drafting, GD&T Michigan Institute of Aviation and Technology 1991 - 1993
A&P Mechanic
Skills:
Software usage and intergration
Percieved quality
Quality Assurance
Virtual Reality
Motion capture
Ergonomics
Computer Hardware
Packaging
Computer Software Training
Automotive
Teamcenter
APQP
Vehicles
FMEA
DFMEA
Automotive Engineering
Engineering
RTT DeltaGen
Computer software
I-DEAS
UGS NX5
Isbn (Books And Publications)

Lotus Notes and Domino 6 System Administrator Exam Cram 2
view source
---
Name / Title
Company / Classification
Phones & Addresses
Hamilton High School
Elementary and Secondary Schools
1165 Eaton Ave, Hamilton, OH 45013
Website:
hamiltoncityschools.com
Hamilton City School District
Elementary and Secondary Schools
1165 Eaton Ave, Hamilton, OH 45013
Garfield Junior High School
Education Management · Elementary/Secondary School
250 N Fair Ave, Hamilton, OH 45011
281 N Fair Ave, Hamilton, OH 45011
250 Knightsbridge Dr, Hamilton, OH 45011
5138875105, 5138875035
Dennis Malone
Commissioner
Village of Mariemont
Village Government · Police Protection · Fire Protection
6907 Wooster Pike, Cincinnati, OH 45227
5132713246, 5132714089
Dennis S. Malone
MALONE ASSOCIATES, LLC
Dennis S. Malone
MALONE HOME REPAIRS AND REMODELING LLC
Dennis S. Malone
MALONE & WILCOX, LLC
Dennis S Malone
MALONE CONSTRUCTION AND REMODELING, LLC
License Records
Category:
Real Estate Commission
Type:
Real Estate Salesperson-Standard
7749 Gln Eden Ln, Cincinnati, OH 45244
Youtube
Plaxo
Myspace
Mylife
Facebook
Classmates
Googleplus
---
Get Report

for Dennis S Malone from Cincinnati, OH, age ~82