Jennifer Newell
age ~62
from Manhattan, KS
Also known as:

Jennifer Berges
Jennifer Krinhop
Jennifer Jane Newell
Jennifer Jane Berges
Jenny Newell
Jennifer Newell Phones & Addresses
Manhattan, KS

Riley, KS

Clay Center, KS

Enterprise, KS
Resumes
Position:
Assistant Director of Admission at Northwood Univesity
Location:
Midland, Michigan
Industry:
Education Management
Work:
Northwood Univesity - Metro Detroit since Mar 1999
Assistant Director of Admission
Education:
Northwood University

Position:
Community Organizer at SD Tech Scene, Social Media & Marketing Consultant at various small businesses, Community Ambassador at Geekli.st
Location:
San Diego, California
Industry:
Marketing and Advertising
Work:
SD Tech Scene - San Diego, CA since Jan 2010
Community Organizer
various small businesses - Boulder, CO and San Diego, CA since May 2009
Social Media & Marketing Consultant
Geekli.st - Greater San Diego Area since Aug 2012
Community Ambassador
Education:
University of Colorado at Boulder 2003 - 2009
Uppsala University 2006 - 2007

Medicine Doctors
Specialties:
Internal Medicine
Work:
Nebraska Internal Medicine
770 N Cotner Blvd STE 220, Lincoln, NE 68505
4024413400 (phone), 4024413425 (fax)

Education:
Medical School
University of Nebraska College of Medicine
Graduated: 1996
Procedures:
Arthrocentesis
Cardiac Stress Test
Continuous EKG
Destruction of Benign/Premalignant Skin Lesions
Electrocardiogram (EKG or ECG)
Hearing Evaluation
Pulmonary Function Tests
Skin Tags Removal
Vaccine Administration
Conditions:
Acute Bronchitis
Bronchial Asthma
Disorders of Lipoid Metabolism
Gastroesophageal Reflux Disease (GERD)
Hypothyroidism
Description:
Dr. Newell graduated from the University of Nebraska College of Medicine in 1996. She works in Lincoln, NE and specializes in Internal Medicine. Dr. Newell is affiliated with Bryan Medical Center and CHI Health St Elizabeth Medical Center.
Amazon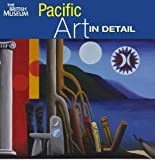 Pacific Art in Detail
view source
---
The art of the Pacific Islands is exciting, varied, vibrant and ever-changing. Across the great breadth of the Pacific, artists have always employed a wide variety of materials and techniques to create objects for specific purposes. These have been central to the management of land and ocean, of pol...
---
Publisher
British Museum Press

Pacific Art in Detail
view source
---
Pacific Art in Detail introduces the riches of Oceanic art through astonishing close-up views of rarely seen treasures, allowing behind-the-scenes insight into this vibrant work that no conventional gallery tour affords. Carefully selected pieces from the world-renowned Oceanic collection at the Bri...
---
Publisher
Harvard University Press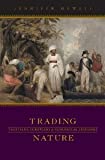 Trading Nature: Tahitians, Europeans and Ecological Exchange [Hardcover] 1 Ed. Jennifer Newell
view source
---
Publisher
University of Hawaii Press
Trading Nature: Tahitians, Europeans and Ecological Exchange
view source
---
Publisher
University of Hawaii Press
Isbn (Books And Publications)

Double Vision: Art Histories and Colonial Histories in the Pacific
view source
---

Double Vision: Art Histories and Colonial Histories in the Pacific
view source
---

The Death of Captain Cook And Other Writings by David Samwell
view source
---

Death of Captain Cook And Other Writings by David Samwell
view source
---
Name / Title
Company / Classification
Phones & Addresses
Ms. Jennifer Newell
HR Manager
Celebration Cruise Line, LLC
Cruises
2419 E. Commercial Blvd., #302, Fort Lauderdale, FL 33308
9544141320, 9544141322
Myspace
Googleplus
Classmates
Facebook
Flickr
Youtube
News
---
Get Report

for Jennifer Newell from Manhattan, KS, age ~62