Paul S Hamill
Deceased
from Monroe, MI
Also known as:

Paul Stephen Hamill
Paul Hamill
Paul Hamil
Paul Hamill Phones & Addresses
Monroe, MI

841 Nc 410 Hwy,

Bladenboro, NC 28320

• 9108725080

Hope Valley, RI

Lexington, SC

Oak Island, NC

Harrells, NC

Chadbourn, NC

841 Nc 410 Hwy,

Bladenboro, NC 28320

• 9105742586
Work
Company:

Graham packaging - Baltimore, MD

Sep 2008

Position:

Maintenance manager
Education
School / High School:

U.S. Military Academy- West Point, NY

1983

Specialities:

BS in General Engineering
Vehicle Records
Address:

841 Nc 410 Hwy, Bladenboro, NC 28320
Amazon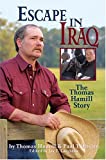 Escape in Iraq
view source
---
Escape In Iraq: The Thomas Hamill Story chronicles the extraordinary experience of American civilian, Thomas Hamill, a truck convoy commander delivering fuel to the U.S. armed forces in Iraq. On April 9, 2004 his convoy was attacked near the Baghdad International Airport. Five of Hamill's associ...
---
Author
Thomas Hamill, Paul T. Brown
Publisher
Stoeger Publishing Company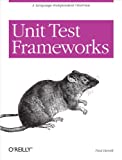 Unit Test Frameworks: Tools for High-Quality Software Development
view source
---
Unit test frameworks are a key element of popular development methodologies such as eXtreme Programming (XP) and Agile Development. But unit testing has moved far beyond eXtreme Programming; it is now common in many different types of application development. Unit tests help ensure low-level code co...
---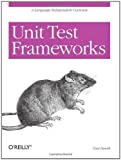 Unit Test Frameworks 1st (first) Edition by Paul Hamill published by O'Reilly Media (2004)
view source
---
THE TWO MANUAL ORGAN IN THEORY AND PRACTICE by Hamill, Paul by Hamill, Paul
view source
---

THE GEORGIA REVIEW Vol. XLV No. 3 (Fall 1991)
view source
---
PAPERBACK
---
Author
Stanley W., Editor (Stephen Dunn, David Bosworth, Peggy Phelan, Frederick Busch, Liza Wieland, Paul Hamill, Kathleen Peirce, Robt. Cording, Wm. Trowbridge, Alane Rollings, Paul Zimmer, David Tillinghast, Robt. Weeks, et al) LINDBERG
Publisher
University of Georgia
Resumes
Work:
Graham Packaging
Baltimore, MD
Sep 2008 to Aug 2012
Maintenance Manager Graham Pacakaging/Owens-Brockway
Baltimore, MD
Sep 2001 to Aug 2008
Production Manager Owens Brockway
St. Louis, MO
Aug 2000 to Sep 2001
Plant Manager Owens-Illinois, Inc
El Paso, TX
Jun 1999 to Jul 2000
Production Manager Owens Brockway
Harrisonburg, VA
Jul 1997 to May 1999
Focus Factory Manager Owens-Illinois, Inc.
Charlotte, NC
Jul 1996 to Jun 1997
Focus Factory Manager Owens Brockway
Chicago, IL
Jan 1995 to Jun 1996
Operations Manager Owens-Illinois,Inc.
Toledo, OH
Aug 1994 to Jan 1995
Project Manager Nations/Advanced Systems Technology
Leavenworth, KS
Mar 1993 to Jul 1994
Project Engineer U. S. Army

May 1983 to Mar 1993
Captain, Field Artillery/Systems Automation Officer
Education:
U.S. Military Academy
West Point, NY
1983
BS in General Engineering
Isbn (Books And Publications)
Name / Title
Company / Classification
Phones & Addresses
Paul Hamill
Receptionist Secretary
Aquidneck Medical Associates, Inc
Group Medical Practice · Clinic · Surgeons · Pediatrician · Family Doctor · Internist · Obgyn
50 Memorial Blvd, Newport, RI 02840
4018472290, 4016832290, 4018498446
Paul G. Hamill
HAMILL & ASSOCIATES, INC
Classmates
Myspace
News
Facebook
Googleplus
Flickr
Youtube
---
Get Report

for Paul S Hamill from Monroe, MIDeceased