Tom Loftus
from Chicago, IL
Tom Loftus Phones & Addresses
Isbn (Books And Publications)
Amazon
First Edition of Mark Novak's Issues in Aging: An Introduction to Gerontology
view source
---
This text examines the social issues raised by individual and societal aging. Discussions of United States social institutions such as health care, housing, and income security systems provide a context for examining the sociological construction of aging and how aging is experienced by individuals....
---
Publisher
Addison-Wesley Educational Publishers Inc.
Relic of the Cross
view source
---
Summary Three young women from Chicago journey to the Holy Land in search of the site of the Crucifixion. On their last day in Jerusalem, Maria, one of the young women, slips and falls while exploring a hill. As she falls, a sliver embeds itself in her finger. Amazingly, as her friends watch, her ap...
---
Publisher
CreateSpace Independent Publishing Platform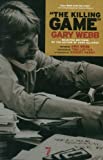 The Killing Game: Selected Writings by the author of Dark Alliance
view source
---
Gary Webb had an inborn journalistic tendency to track down corruption and expose it. For over thirty-four years, he wrote stories about corruption from county, state, and federal levels. He had an almost magnetic effect to these kinds of stories, and it was almost as if the stories found him. It wa...
---
Publisher
Seven Stories Press

The Art of Legislative Politics
view source
---
Book by Loftus, Tom
---
License Records
Category:
Nursing Support
Effective Date:
Mar 31, 2004
Expiration Date:
Sep 1, 2003
Classmates
Youtube
News
Plaxo
Facebook
Myspace
Googleplus
---
Get Report

for Tom Loftus from Chicago, IL